President of the CSSL
Professor Nandadeva Samarasekera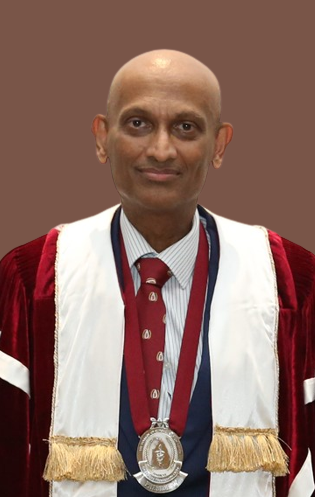 It is my honour and privilege to serve as the 41st President of the College of Surgeons of Sri Lanka having been part of this College for 21 years as a member, Assistant Treasurer, Secretary, Vice President and President-Elect.
Thanks to the generosity of Dr Noel and Mrs Nora Bartholomeusz, the College has moved from a small room at Wijerama House to the present magnificent building that combines both the vintage and the modern. In the year 2000, Prof A H Sheriffdeen (President of the College) along with Mrs Anne Ranasinghe and late Dr Vimala Navaratnam were instrumental in facilitating this process and I was fortunate as the secretary that year to be one of the signatories to this transfer with Professor A H Sheriffdeen.
As an academic and a postgraduate trainer, the theme "Training the Future Surgeon" is close to my heart. The rapid evolution of medical technology poses both opportunities and challenges to surgeons and trainees. The College needs to prepare its membership to this reality and foster ties with our regional and international partners including the SAARC Surgical Care Society, professional colleges in South Asia, Australasia and the Royal Colleges of Surgeons of the UK towards this objective.
The seeds of a surgical career are often laid down in the company of inspirational surgeons. I call our membership to be role models to motivate medical students and young doctors to be participants of this vision for the future.
Congress Co-chairs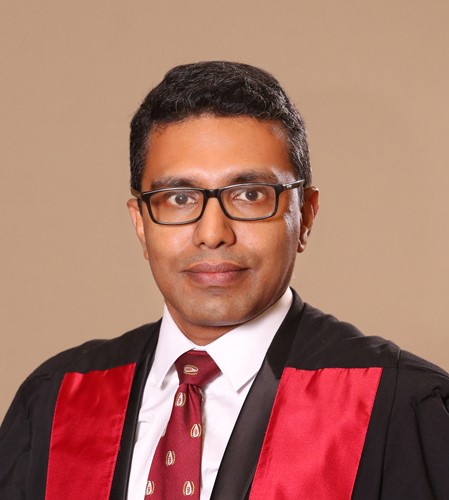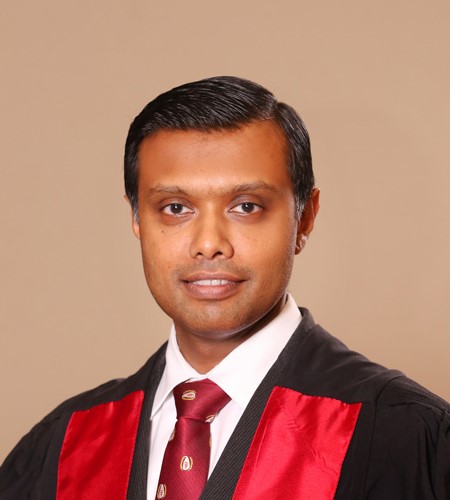 Dr Gayan Ekanayake & Dr Ranga E Wickramarachchi
We are excited to announce the upcoming 52nd Sri Lanka Surgical Congress (SLSC 2023), organized by the College of Surgeons. This prestigious event will take place from the 14th to the 16th of September at the UCFM Tower, Faculty of Medicine, University of Colombo.
SLSC 2023 promises to be a platform where surgical excellence and innovation come together. It is a unique opportunity to immerse yourself in a world where minds meet, ideas converge, and the future of surgery takes center stage.
Under the theme of "Training the Future Surgeon," SLSC 2023 will feature national and international experts in surgery who will share their knowledge and experiences. The congress will offer a diverse range of activities including masterclasses, plenaries, orations, interactive sessions, symposia, and free paper sessions.
We are proud to have the collaboration of esteemed organizations such as the Royal College of Surgeons of Edinburgh (RCS-EDIN) and the South Asian Association for Regional Cooperation in Surgical Care (SAARCSC) and the support and participation of Royal College of Physicians and Surgeons of Glasgow, Endoscopic and Laparoscopic Surgeons of Asia (ELSA), International Society for Surgeons (ISS – IATSIC) & other sister colleges/ associations.
Mark your calendars for this remarkable event, SLSC23, which will be held in Colombo from the 14th to the 16th of September 2023. Join us as we come together to shape the future of surgery.
For more information and to register, please visit our official website and social media channels.
We look forward to welcoming you to SLSC 2023, where the world of surgical excellence awaits.
Academic Co-Chairs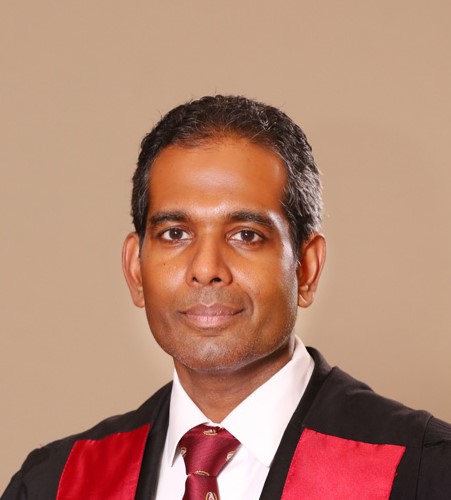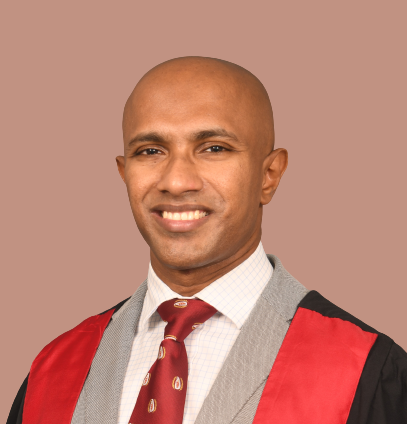 Professor Ajith Malalasekera & Professor Dakshitha Wickramasinghe
We are excited to welcome you to the largest academic event of the college, which will bring together scholars and clinicians from around the world to discuss the latest research and patient care in surgery.
The theme of this year's conference is "Training the future surgeon". This theme is particularly timely, as there is a paradigm change in training, brought upon by both advances in knowledge, and global health issues like COVID-19. The conference will provide a forum for us to share our ideas and solutions to these challenges.
The conference program is packed with exciting sessions, including plenaries, symposia, masterclasses, meet-the-expert sessions, and pre and post-congress workshops. We have also invited a number of distinguished speakers to share their knowledge. I am confident that you will find the program to be both informative and stimulating.
In addition to the academic program, the conference will also feature a number of social events, such as the college banquet, and the trainee's night. These events will provide us with an opportunity to network with each other and to make new friends.
We hope that you will take advantage of all that the conference has to offer. We look forward to seeing you there!
Meet the experts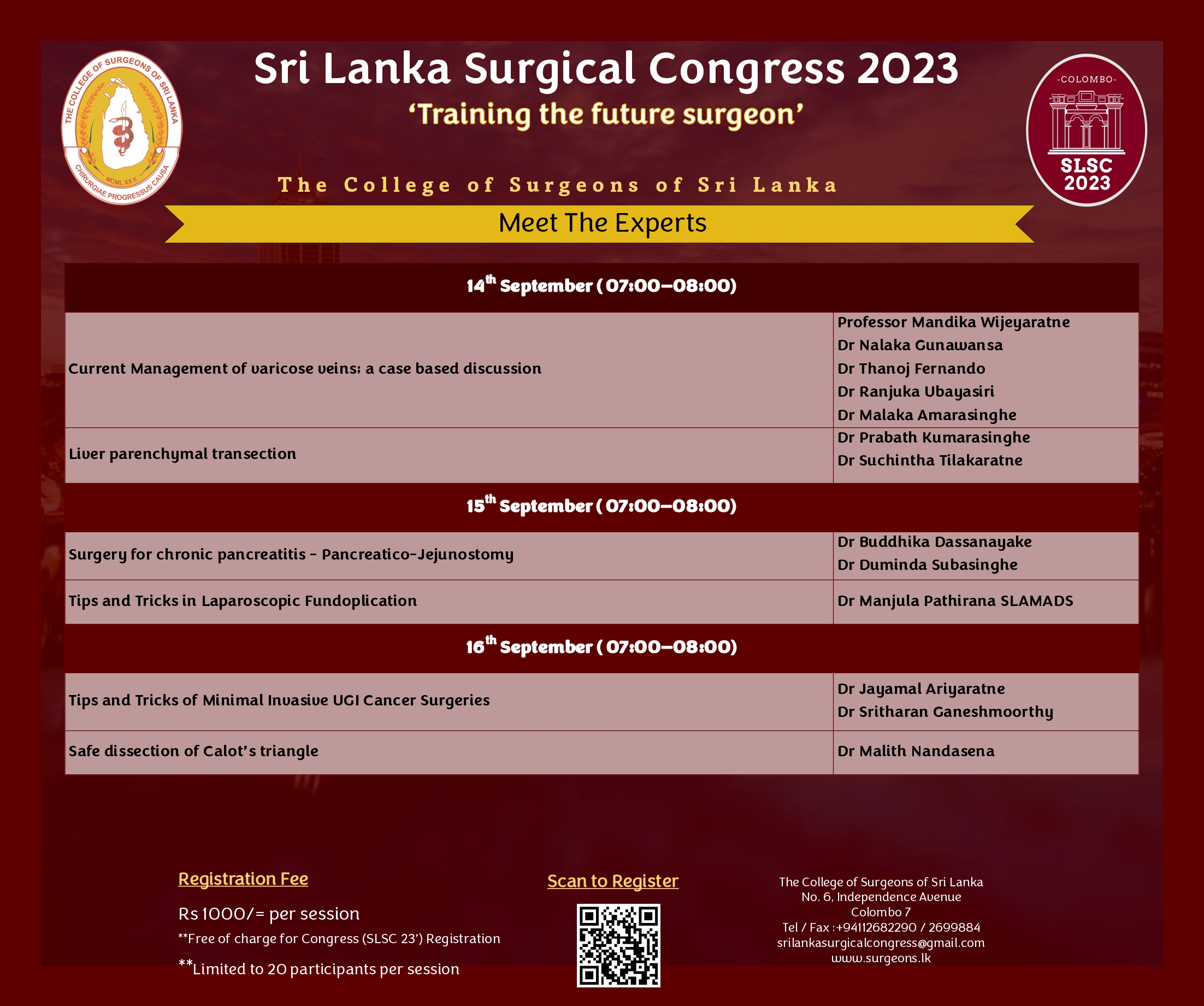 Master Classes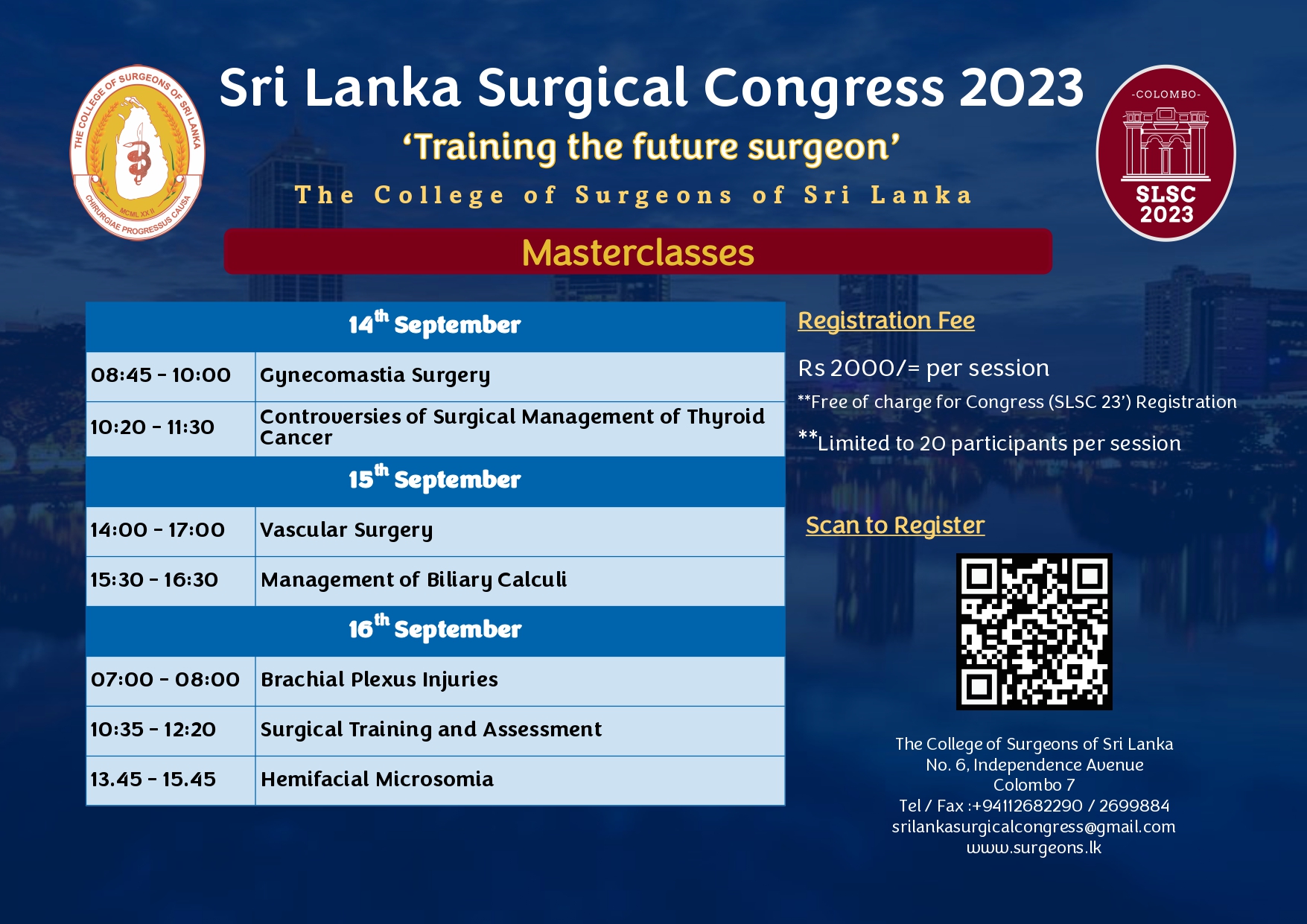 Orations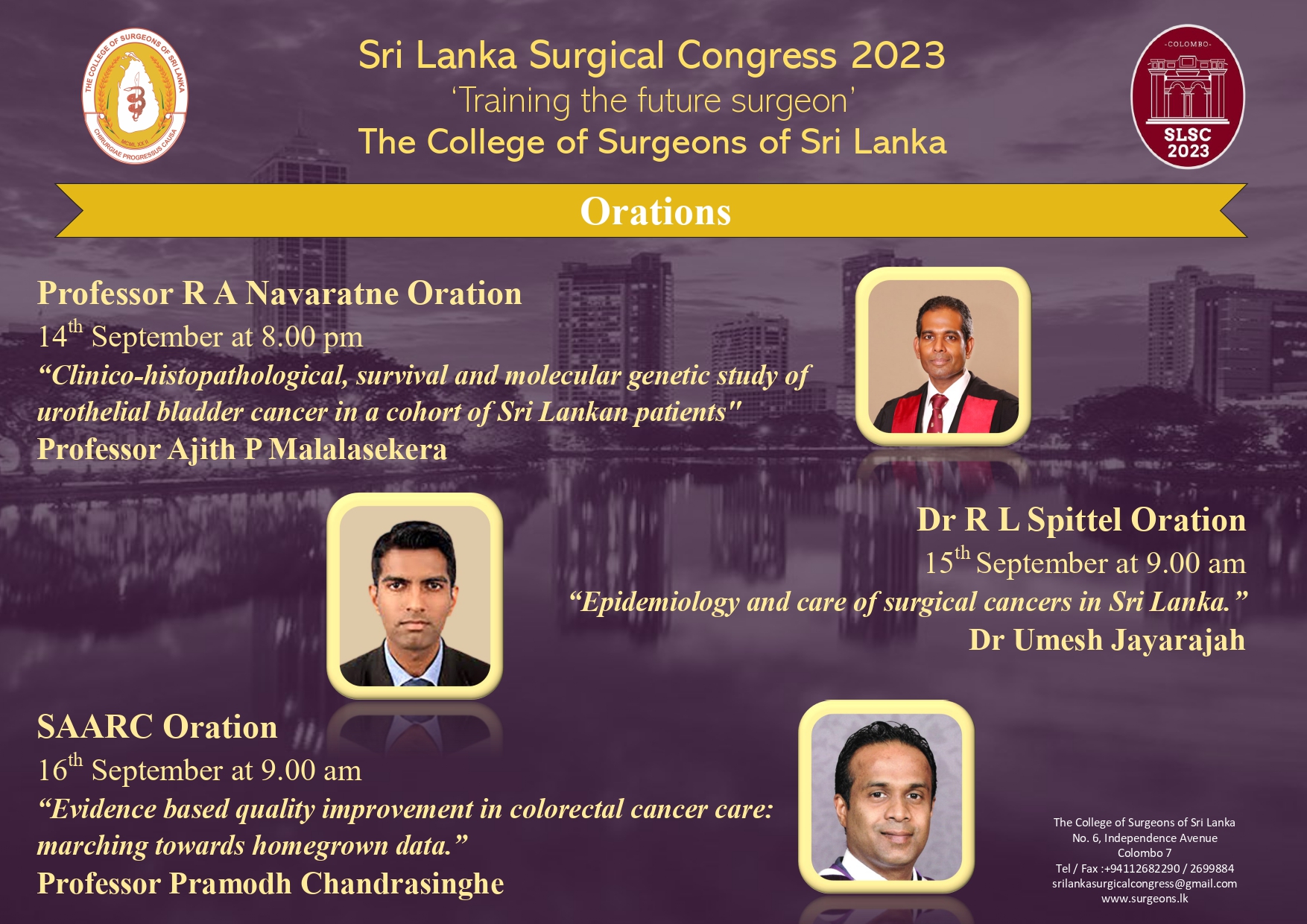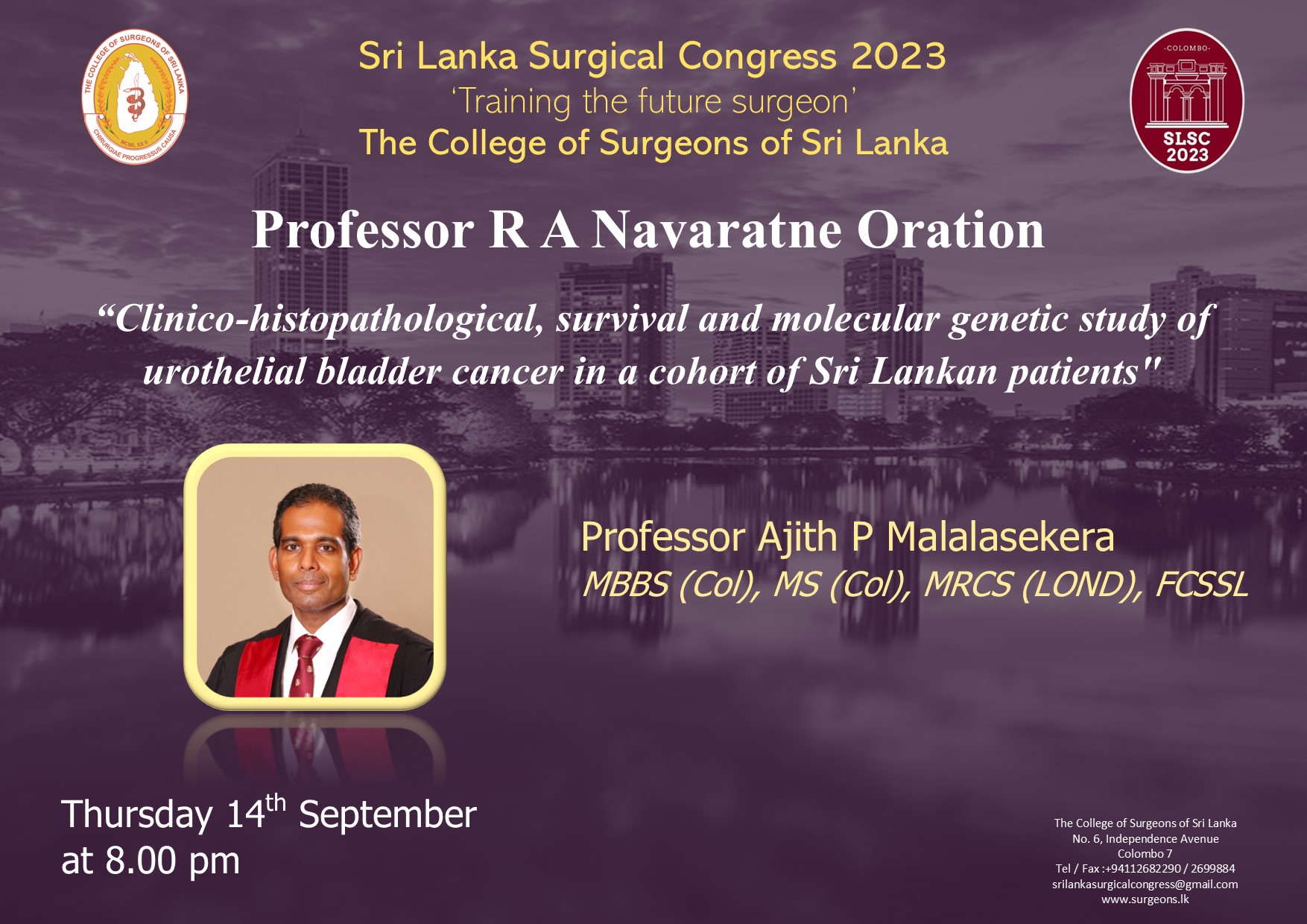 Abstract submission portal